Welcome to Somatic Experiencing Australia.
Somatic Experiencing Australia is dedicated to supporting the Somatic Experiencing (SE) community within Australia and New Zealand and to spreading the awareness of the benefits of SE to both the individual, the practitioner and the many existing organisations that help people affected by trauma.
The next Australian SE training to start will be in Melbourne on 23rd August 2018. For New Zealand is in Auckland on 16th May, 2019. If you are interested in enrolling then now is the time to request an application form.
What Is Somatic Experiencing?
Somatic Experiencing (SE) is a pioneering trauma healing approach developed by Dr. Peter Levine. Using the innate ability humans have to overcome trauma, SE encourages and utilises the awareness of sensations in the body to help people re-negotiate and relieve the physical, emotional and physiological effects of post traumatic stress disorder and other stress and trauma-related health problems.
While gently pacing the process so the individual can safely assimilate the changes within their nervous system without overwhelm, SE may help restore a sense of aliveness, relaxation and wholeness in the aftermath of trauma or after periods of chronic stress.
Dr. Peter Levine discussing SE Professional Trainings

Dr. Peter Levine discussing Somatic Experiencing

Brisbane finishes 3rd Year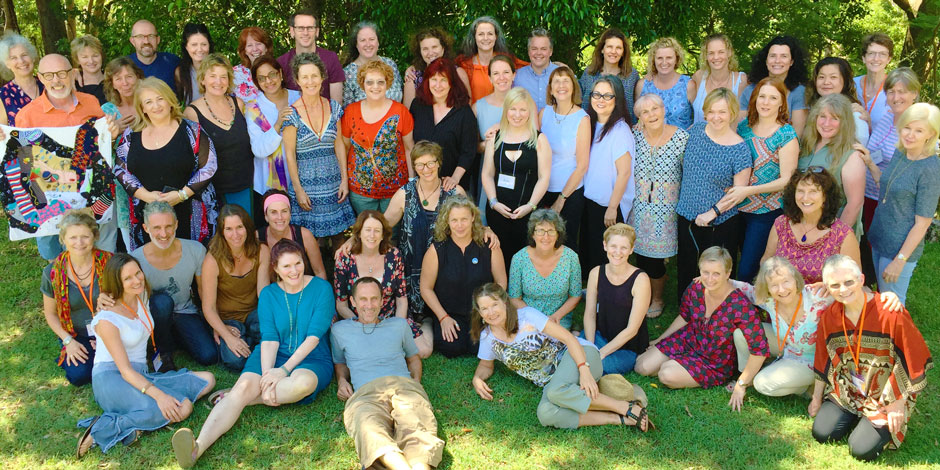 28th March 2017: After starting in 2014 the participants of the first SE Professional Training in Brisbane have completing the 6 modules of their training.
SE Australia arrives in Sydney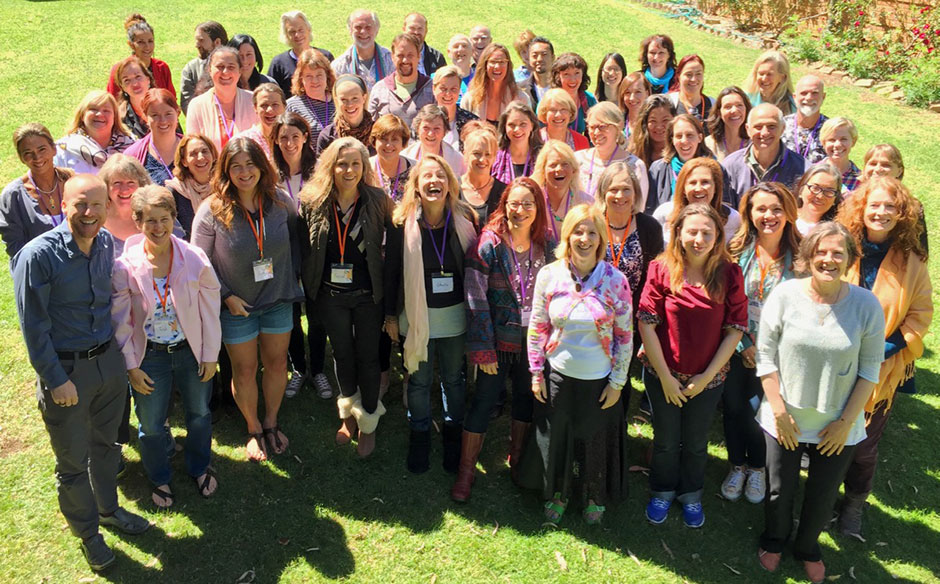 24th October 2016: The 45 Sydney Participants and support team of 21 finish the first of their 6 modules of the SE Australia Professional Training with trainer Joshua Sylvae.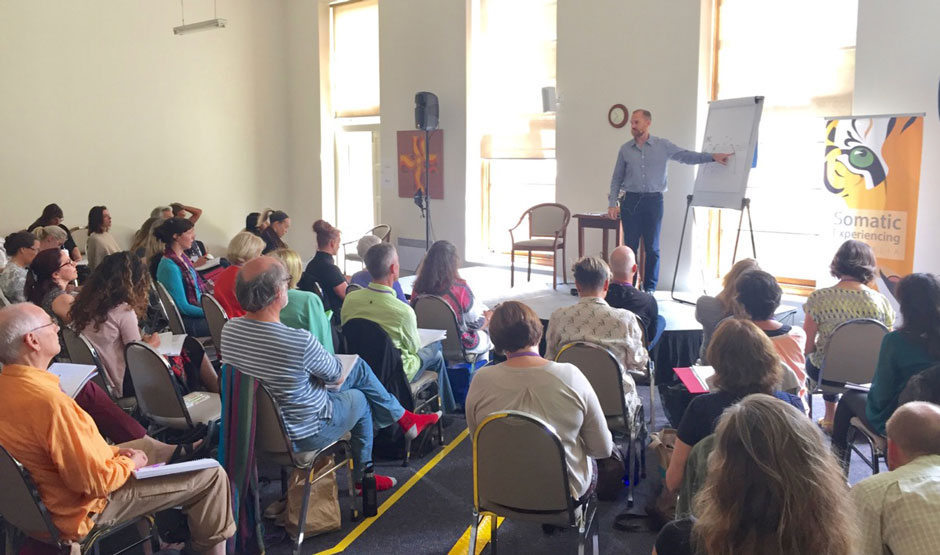 Everyone returns in May 2017 for the second module of the Beginning Level.
SE Australia launches in Perth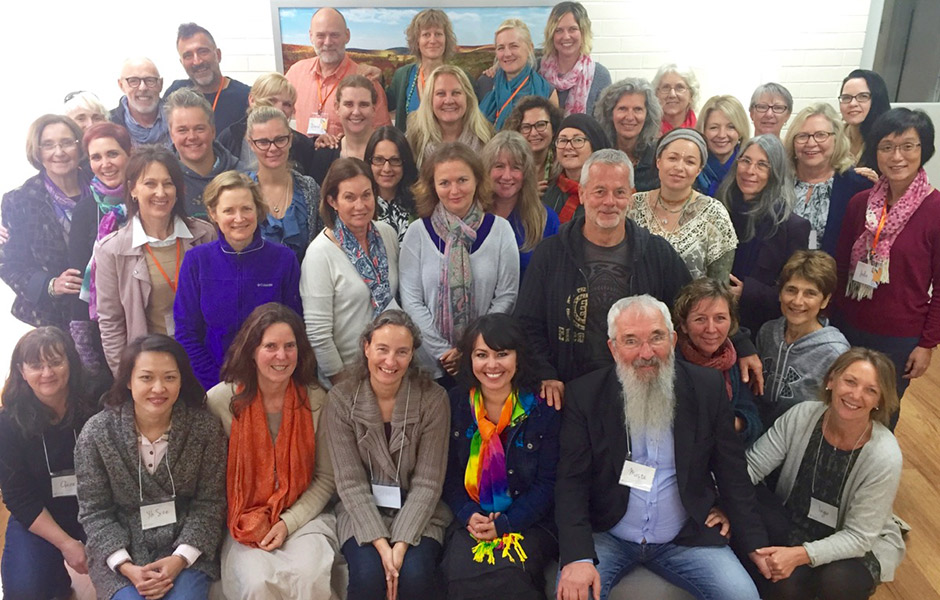 13th August 2016: The first Perth SE Australia Professional Training was launched with 30 participants.
New Melbourne Training completes Beginning Level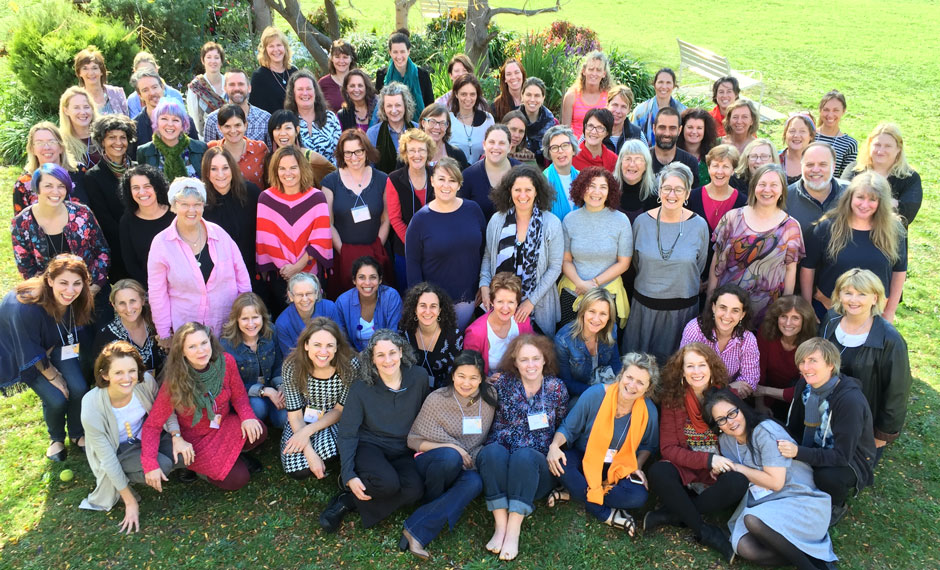 17th May 2016: The participants of the current 3 year SE Australia Professional Training in Melbourne on the 2nd module of their Beginning Level with Ariel Giaretto.