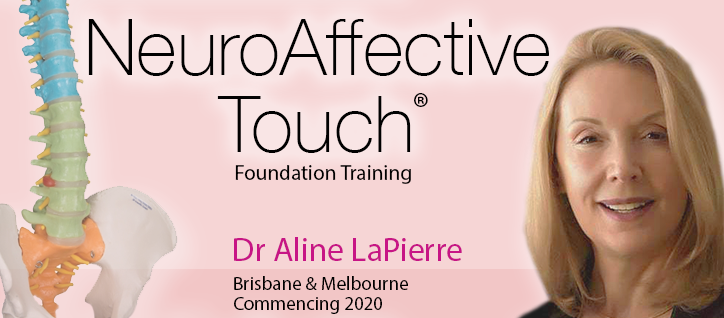 NeuroAffective Touch® Training
Healing the Relational Matrix
Renegotiating Developmental and Relational Trauma
NeuroAffective Touch® (NATouch™) is a neurologically informed psychotherapy that uses somatic and body-centred approaches as vital psychobiological interventions. Designed to integrate the disciplines of psychotherapy and bodywork, the training uses the key elements of developmental theory, relational psychotherapy, somatic psychology, and bodywork. By highlighting the primary role of the body and emphasising its equal importance to the mind, NeuroAffective Touch® addresses emotional, relational, cognitive, and developmental deficits that cannot be reached by verbal means alone.

Sample the Training
The video clips below show a samples of lecture and the start of a NATouch class demonstration.
Our Approach
We address what to do when there are no words, when words are not enough, or when words get in the way. We transcend the limitations of talk therapy for healing core relational wounds. We explore how to proceed when clients suffer from nonverbal or preverbal distress reflected in their difficulty with:
Experiencing themselves and knowing they exist
Soothing themselves and developing self-regulation
Identifying and communicating their needs
Feeling trapped in negative states of self-judgment, shame and guilt

"We transcend the limitations of talk therapy for healing core relational wounds."
Dr. Aline LaPierre, Creator of NeuroAffective Touch®
When psychological identity is built on the shaky foundation of an early traumatised physiology, an integrated psychobiological approach is necessary
Bringing compassionate presence to the body is essential to address the neural numbing, muscular bracing, and autonomic disorganisation that are the physiological correlates of grief, shame, anger, and fear.
In NeuroAffective Touch®, we use a variety of body-centred techniques to work bottom-up with implicit procedural behaviour, posture, and movement, and top-down with trauma-based thoughts, beliefs, and identifications.
Our emotions are experienced and processed in the body as well as in the mind
Therefore, healing from the emotional traumas sustained in relationships with parents and caregivers requires a body-mind approach. The mind must learn to decode the sensory language of emotionally shocked tissues, organs, and body systems. We believe that in its own way, the body's intelligence is equal to the mind's and we facilitate their collaborative partnership.
Our bodies tell the story of our struggles to love and be loved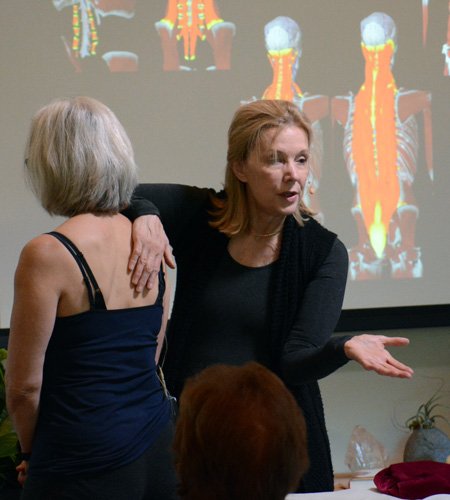 For example, pressures on the cranial base and brain stem, respiratory diaphragm, heart, or digestive system reflect and maintain the emotional injuries of abandonment, neglect, abuse, and betrayal. Thus, the ability to address chronic emotional shock goes hand in hand with nurturing a dysregulated physiology. NeuroAffective Touch enables the release of fear and tension in the musculature and organs and cultivates the heart connection that supports post-traumatic growth.
The training addresses psychobiological development from conception to birth and through the identity-forming phases of separation and individuation. It connects the development of self-image and identity to the individuation of the body.
Talk & Bodywork
We are aware that psychotherapists who are new to body-centred work may not develop their expertise in working with the body as extensively as bodyworkers. Similarly, most bodyworkers will not develop their verbal and psychological skills as extensively as mental health practitioners.
Nonetheless, we believe that integrated healing requires skills in both talk and bodywork. This combined use of verbal skills and body-centred work is crucial to working with developmental issues because the developmental progression moves forward within the integrated growth of mind and body – thinking, feeling and sensing develop as an interdependent unified whole.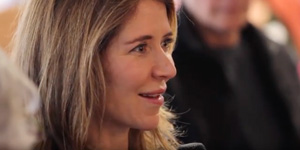 Mind-Heart Dialogue
"The heart was so tenuous in approaching the mind because of this assumption that the mind was going to be dismissive and detached."
Developing Personal Somatic Awareness
This training gives special attention to the personal somatic development of the practitioner. NATouch™ recognises that to work with a client's body, therapists must know their own. The training therefore includes a focus on personal psychobiological awareness to help practitioners develop an embodied presence that heightens their capacity for sensory attunement and resonance in their clinical work.
Training Goals
Participants are encouraged to carefully define their training goals and are invited to work their edge and focus their practice time on building the particular skills they wish to develop. Faculty and teaching assistants are available to support each student's learning needs.
NATouch™ Learning Objectives
To enhance your clinical outcomes by integrating body and mind in the resolution of attachment trauma and emotional/relational deficits.
Develop the key somatic and bodywork skills necessary for working with attachment deficits
Access preverbal and nonverbal states
Move beyond the traditional psychodynamic understanding of identity as residing in the mind by working simultaneously top-down with the mind and bottom-up with the body
Use neuroception, interoception, and proprioception to work with implicit procedural memory and resolve dissociative states
Teach clients practical self-care touch exercises to stabilise their nervous system
Training Format
The NeuroAffective Touch Training comprises two 6-day modules, each of 36 hours for a total of 72 hours. Visit the Curriculum for a complete overview of the training and learning objectives.
With a mix of theory and practice, the training format consists of lectures, guided group exercises, live demonstrations with participants, daily practice with fellow participants, questions & answers and directed readings. A comprehensive training manual is provided.
A Certificate of Completion is awarded for completion of all training modules of the Foundation Training.
Ongoing Study Groups
For participants who wish to further deepen their expertise, ongoing study groups and online consultations are available. The Study Group is open to all NeuroAffective Touch Foundation Training graduates and to current students.

NATouch™ Certified Practitioner
NATouch™ Certified Practitioner requirements include the completion of all Foundation Training modules in person together with a combination of personal individual sessions, individual or group case consultations, study group attendance, and a written case study using international guidelines for writing a somatic case study.
The NeuroAffective Touch certificate program offers a listing on the online practitioner directory.

"NeuroAffective Touch® has helped me build on the skills I already have, giving me a framework and language for effectively working with the relational traumas that become part of the therapeutic encounter.": Karen Bauman, MA, NMT, SEP
Neuro Affective Touch Foundation Training
This is a two module program with attendance required at both modules.
Super Early Bird
enrol by 28 April, 2020
$4,800
Early Bird
enrol by 28 July, 2020
$4,950
Standard
enrol by 28 September, 2020
$5,100
Flexible payment plans are available - $77 admin fee applies.
BRISBANE
Module 1: 29 Sep - 4 Oct, 2020
Module 2: 2 Mar - 7 Mar, 2021
MELBOURNE
Module 1: 08 Oct - 13 Oct, 2020
Module 2: 11 Mar - 16 Mar, 2021
Nurture To Heal™ Therapeutic Pillows - set of 3
Training Videos - free online access for 5 years
Lunch - provided for all 6 days