Trauma Through a Child's Eyes Workshop
Maggie Kline, Family Therapist, School Psychologist, Somatic Experiencing International Faculty Member and co-author with Dr. Peter Levine of Trauma through a Child's Eyes and Trauma-Proofing Your Kids, presents a workshop in which you will learn how to help children re-organise and re-balance their autonomic nervous system at the biological/survival level after being overwhelmed following a traumatic or stressful event.
Maggie will teach participants how to use games, play activities and art, integrated with the fundamentals and techniques of Somatic Experiencing®, to facilitate the release and completion of thwarted survival responses, re-establish balance, orienting and protective/defensive impulses and to elicit the capacity for healthy social engagement.
Who is the workshop for?
The material is useful for professionals from a wide variety of backgrounds who wish to integrate the core concepts of SE when working with children and teenagers, as well as those wishing to deepen their understanding of inner child work with adults. Participants may include psychotherapists, counsellors, social workers, body-workers, teachers, medical personnel, clergy and others in the helping and healing professions.
WORKSHOP FORMAT:
The format for learning will be a mixture of lecture, video material, and experiential activities.
To gain maximum benefit from the workshop, participants are required to have a basic knowledge of Somatic Experiencing principles and concepts and to have worked experientially with these. If you have not previously attended an SE introduction day, workshop or training it is a pre-requisite that you complete the first day within the 4 day workshop.
Those with previous SE knowledge and SE practical experience may enrol for days 2 – 4 only.
Please contact info@seaustralia.com.au if you have any queries or wish to discuss your previous SE experience.
DAY 1 – Introduction to Somatic Experiencing:
This introduction includes some of the basic elements, concepts and tools of this effective approach to trauma resolution:
• The basic neurobiological underpinnings of traumatic activation
• How and why the body-memory both holds and releases 'the story'
• Courting the instinctual brain: how to facilitate the release of habituated flight/flight/freeze patterns using somatically-based interventions
• Beginning SE practical skills of tracking sensations, images and pendulation
• Experiential exercises are included to consolidate the lectures.
To enrol for just the Introductory Day click here to find out more
DAYS 2-4 – Trauma Through a Child's Eyes
• Ages and stages of development from a somatic perspective
• Repair of early trauma and attachment to facilitate self-regulation through social engagement
• Activities to promote grounding, sensory awareness and tracking skills with children and teens
• Integrating principles of SE with art activities to promote safety titration and pendulation
• Turning games into SE activities with charge/discharge cycles that assist children with tracking,
orienting, fight/flight, boundary-setting, settling and integrating their arousal states
• Working with sexual trauma, medical trauma and grief
• Teach games and activities used in post-disaster settings
• Working with individual children and groups
This workshop is designed to teach you new skills while having fun !
Workshop Information
An information pack will be provided upon payment for the workshop.
Morning and afternoon tea will be provided. Lunch is provided at the Sydney location.
Professional Development Hours
A Certificate of Attendance is provided for 18 hours of professional development. Continuing Professional Development (CPD) requirements vary across Professional Associations. Please contact your Association for specific requirements.
I highly recommend this workshop for any practitioner even if you don't work with children, we all have a child within us. This was one of the best workshops I've done. The content is so very important and fascinating. Maggie is so experienced, authentic, warm, fun, wise and focussed. Anita, VIC
Maggie is so knowledgeable, skillful and warmhearted. The information she has to share is so clear and practical.
It is truly an inspirational experience to learn from her.
My clients are already benefitting from this training experience.
I highly recommend it to anyone who wants to work more skillfully And joyfully with kids. Ben, NSW

Maggie is one of the most impressive therapists I've ever met. She is professional and incredibly skilled, and yet very human and that in itself is important in this work. It was wonderful to have an opportunity to learn from her directly. In four short days she has contributed to my work and my own life quite profoundly.
Brigitte, VIC

As someone who works with the impacts trauma has on children, I found this workshop a fantastic way to enhance my work with children and people whose 'inner child' has carried the consequences of trauma into their adult lives. Real, powerful, and provides tools you can immediately integrate into your practice. Chris, Vic.

This 3-day training was captivating from start to finish, which is no small feat! Maggie was highly engaging as a speaker, but also clearly passionate about the content and conveyed the inspiration of this SE work through the workshop content and through her very being. This work feels like essential awareness for all practitioners as we finally embrace a truly embodied and holistic understanding of how our distress is held within us and how it is calling for healing. Jackie, VIC

I loved this workshop. I found Maggies teaching style engaging, uplifting and transformative. It was a brilliant mixture of learning, experiential and observing. I loved the way Maggie held the group and would sign up in a heart beat for any workshop she taught. This workshop cemented by desire to learn SE and to further my training as a trauma and relationship counsellor. Maggie is the most extraordinary presenter. Julia, NSW

Cannot rave enough about Maggie's training in working with children. Apart from the absolute relevance of the content and approach, there is a subtle, pervasive flavour of total compassion, respect and presence that has influenced me very deeply. Maggie is a beautiful trainer who has a lot to offer our children of the world. Lynne, NSW

After the workshop I used the gingerbread person drawing with a client who was willing to use it to show where she was feeling sensations in her body. It was the first time she was able to share this information with me because she is usually "out of her body"; which has helped her survive "painful situations". It was gentle and easy for her to do, and quite revealing for both of us. This practice is simple yet extremely effective.
Anne, VIC

Maggie is a delight to study with. It is clear that she is exceptional in her field and the way that she makes her knowledge accessible in the class is testament to the high level of facilitation that she provides. It is a delight to have a master of their field and an excellent facilitator in the same person. Thank you.
Miles, NSW

Two days after the workshop and I have been using the tools and information I gained there in every counseling session since. I have used aspects of Peter Levine's work for years but the subtleties I learned at the course have opened up delightful opportunities to facilitate people to harness their own healing mechanism. My own energy levels are improved since the course even though I did not directly participate in a demonstration session. This work is profoundly effective, deceptively simple and has the potential to bring true healing to those who have experienced trauma & let's face it, that includes most of us! Rosie, NSW

A great experience to add to my toolbox for awareness and support for young children with trauma symptoms. Sally, NSW

SE FACULTY & WORKSHOP TRAINER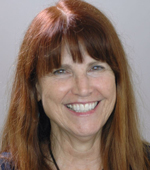 Maggie Kline
MS, MFT, SEP

SETI Senior Faculty, Marriage and Family Therapist and School Psychologist

Maggie Kline has been a licensed marriage, family and child therapist for over 25 years and is a retired school psychologist from LBUSD. Her background is in humanistic, family systems and Gestalt psychology with additional training in various body-based psychotherapies, including EMDR, Bodynamics plus Postural Integration. She uses Somatic Experiencing (SE) extensively with individuals, couples, children and teens to prevent and heal P.T.S.D. due to its unparallel effectiveness. Maggie integrates SE with dream work and art when working with adults and also adds play therapy and games when working with children.

She is a senior SE instructor for the Somatic Experiencing Trauma Institute and teaches in the U.S., Europe, Asia, South America and Australia. Maggie presents workshops that include the basic SE training program as well as specialised courses for parents, school districts and professionals who work with children. Maggie also led the first team of volunteers to use SE in Thailand after the Southeast Asian Tsunami of 2004 and helped to provide trauma disaster relief after the China earthquake.

Maggie assisted Dr. Peter Levine in developing the Sounds True audio programs for healing childhood and sexual trauma. She is the co-author with Dr. Peter Levine of It Won't Hurt Forever--Guiding Your Child through Trauma (Mothering Magazine, Jan-Feb 2002), Trauma through a Child's Eyes--Awakening the Ordinary Miracle of Healing and Trauma Proofing Your Kids—A Parents' Guide to Instilling Confidence, Joy and Resilience.