The Somatics of Emotions
An experiential framework for understanding the somatics of emotions.
Kathy Kain and Tony Richardson will be teaching together again in Australia for the first time in nine years, as they continue their exploration of somatics, touch, and emotions.
It is universally accepted that infants have emotions (affects) well before they have developed the cognitive skills to remember, assess or name them. In our work with adults, we have observed that there are somatic and behavioural patterns that are pre-, or non-cognitive expressions of affect, which can be accessed via somatic interventions.
Our view is that non complex emotional states, such as fear or joy, are best viewed as information arising from the body to balance the over-assertive sets of expectations and beliefs that are stored in our cortex and assert themselves into our basal ganglia. The basal ganglia are a group of structures found deep within the cerebral hemispheres that are associated with a variety of functions, including control of voluntary motor movements, procedural learning, habit learning, eye movements, cognition and emotion.
Non complex emotional states are usually short-lived and, if the person is already on the right track, easily and quickly settled. In this context we can work within the framework that emotions are valuable, unavoidable and it is worthwhile to understand them. They are primarily movements within the soma that communicate both to ourselves and the larger world.
If emotions are considered as being disruptions in the homeostatic mechanisms of the body then they are by definition unsettling or attention getting. We also have ways of knowing when there is emotion in the room even if the person with that emotion chooses to prevent themselves from expressing it. Based on the premise that emotions inform us about ourselves and the world around us then we can use them to recognise, join with or move away from that world, allowing a sense of competence and confidence in ourselves.
A somatic approach can give access to both settling, allowing the body to take care of business and return to homeostasis; and to using our Affective States as information, enabling us to enrich our emotional experience of life.
The workshop offers small group experiential exercises using touch, and other somatic approaches, to explore the possibilities for dissolving or uncoupling unhelpful behavioural patterns by understanding the emotion behind them.
Workshop Content:
In this workshop we will be specifically engaging the patterns affiliated with: fear, anger, sadness, excitement, gratitude and joy. For each of these affects we will consider various aspects such as:
Body changes during the emotion
Behaviours associated with the emotion
Information conveyed by the emotion (watch out, change something, accept something, life is great, oh – others are here too)
The usual observers' response (how do you respond to each emotion be it expressed or unexpressed?)
Pro-social value of the emotion
Common disorders of the emotion (psychological, somatic, behavioural)
Workshop Format:
The format for learning will be a mixture of lecture, small discussion groups and experiential activities followed by a debrief including:
the practice of somatic interventions using touch, either on a massage table or chair work.
guided somatic explorations that may not include touch.
Who is the Workshop For?
This workshop is appropriate for practitioners with professional practice experience and who are likely to have a grounding in a somatic practice/approach of some sort or have taken any form of somatic-based training such as Sensorimotor Psychotherapy, Somatic Experiencing or similar.
It is for those who have an interest in integrating all aspects of a person's function in their work. Attendees will have been working in their profession long enough to have come naturally to the question of how emotions and somatic expressions of affect interrelate.
Please Note: The Somatics of Emotions workshop is not appropriate for those just starting out in their professional practice.
If you are not sure if you meet the pre-requisites, you are welcome to submit an enrolment form with your professional details and include your query in the Comments section.
Costs & Payment Options
The Somatics of Emotions

6 – 8 April, 2019

Super Earlybird – enrol by 18 January, 2019
Earlybird – enrol by 18 February, 2019
Standard – enrol by 1 April, 2019
$990
$1,100
$1,210
PAYMENT PLANS: A variety of payment plan options are available. The Super or Early Bird Payment Plans are ideal if you would like to receive the offered discount of the relevant Early Bird but prefer to pay the tuition fee in regular monthly instalments. You may start a payment plan as early as you wish and nominate how many instalments you would like to have as long as full payment is made by 1st April, 2019. A $77 administration fee applies to any payment plan option. Conditions apply.
Workshop Information
An information pack will be available upon payment for the workshop. For workshop enquiries, please email info@seaustralia.com.au
Morning and afternoon tea are provided.
Venue Location
Peter Canisius House
102 Mona Vale Road
Pymble NSW
Residential accommodation with full board is available at the venue. An accommodation booking form will be available upon registration. Please do not contact the venue – all accommodation enquiries are to be addressed to info@seaustralia.com.au
Professional Development Hours
A Certificate of Attendance is provided for 18 hours of professional development. Continuing Professional Development (CPD) requirements vary across Professional Associations. Please contact your Association for specific requirements.
TRAINER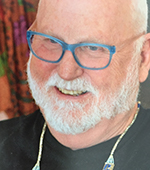 Tony Richardson
Tony was one of the original trainers and exponents of Somatic Therapy in Australia in the late 1970's. Originally trained in the USA, he is also a medical practitioner and psychiatrist.

While he has not been teaching regularly in Australia for many years, Tony continues to teach Buddhist inspired Somatic Therapies in Germany, as he has done for the past 25yrs.

He has an interest in working with chronic pain, and continues to supervise medical students, trainee pain specialists, and psychiatrists at a major hospital in Sydney.
TRAINER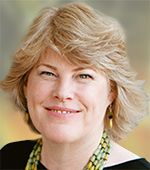 Kathy Kain
MA, SEP

Somatic Practitioner, Educator, Developer of Touch Skills for Therapists

Kathy Kain has been practicing and teaching bodywork and trauma recovery skills for over 30 years. She teaches in Europe, Australia, Canada, and throughout the US.

She is a senior trainer of the SE Professional Training, an adjunct faculty member for Sonoma State University, former adjunct faculty for Santa Barbara Graduate Institute, former director of training and education for the SE Trauma Institute, and was a senior trainer for 12 years in the Somatic Psychotherapy training program based in Sydney, Australia.

Kathy is the developer of both the Touch Skills Training for Trauma Therapists and Somatic Resilience and Regulation: Early Trauma plus other somatic based workshops.

Kathy's trainings cover various interwoven focus areas, including trauma recovery, somatic touch, self-regulation skills, and resilience. These focus areas ultimately weave together into a unified somatic approach to touch, awareness, and relationship. Her educational approach encourages students to engage in an ongoing practice that deepens their skills and expertise as they gradually embody the work and make it their own.

Kathy has co-authored three books; Nurturing Resilience: Helping Clients Move Foward from Developmental Trauma-An Integrative Somatic Approach and Ortho-Bionomy: A Practical Manual.

The third book, The Tao of Trauma: East meets West for Integrative Healing, has a focus on using the Five Elements from Traditional Chinese Medicine to explain trauma.