Betsy Polatin, movement specialist, Master Lecturer at the Boston University College of Fine Arts, Alexander Teacher, Somatic Experiencing Practitioner and author of "The Actor's Secret" presents a two day intensive and experiential Actor's Secret workshop.
Take advantage of Betsy's many years of experience in working with actors and learn their secrets.
The Actor's Secret Workshop Techniques for transforming habitual patterns and improving performance
The Actor's Secret not only offers revolutionary new training for actors and performers, it introduces self-improvement explorations for everybody. Learn to transform habitual patterns using the Alexander Technique, Breathing Coordination and Somatic Experiencing. This two-day basics class looks at how we move, breathe and handle overwhelming events as we explore wholeness, non-doing, habitual patterns and performance.
The Actor's Secret workshop teaches a process that develops your inner and outer conscious awareness. A by-product of this new awareness is the potential for change in physical and psychological issues. This process also explores expanding consciousness to include the "witness mind", the ever-present non-doing observer. As you redevelop your innate intelligence, you will be able to see where you might be interfering with it.
Betsy helps people to recognise that they have habitual thought and physical patterns that are charged with unconscious commitment and excess tension. Once these patterns are brought to awareness, depth of change can happen on many levels as the life force resumes.
By learning to recognise habitual patterns you then have a choice to suspend the patterns. A space opens to help something else emerge, something else can happen. You can present the version of yourself that you intend or, as a performer, open the door to deeper artistic choices.
Many techniques teach a new way of "doing." The secret of this work lies in "non-doing."
"[The Actor's Secret] is an indispensable book for people seriously interested in acting and is the most important book on acting I have read in a long time. The details and techniques discussed are very impressive and essential for the serious actor."
Stewart F. Lane, acclaimed five-time Tony Award–winning Broadway producer, War Horse and Top Hat
"The Actor's Secret contributes to the actor's awareness of his or her body and voice — an approach to conditioning that awakens possibilities."
Olympia Dukakis, Academy Award- and Golden Globe–winning actress, Moonstruck and Steel Magnolias
How is this accomplished ?
Movement with the Alexander Technique
Exploration and instruction on how to find the most efficient way for you to stand, walk and move. Explore your human structure, mobility and perception. Because we live on this planet, one first step is to learn to connect with the earth under our feet. Learn to connect to the ground and receive the boundless energy of an upward support that creates a suspension that radiates through your whole body and out to the world around you. This can invoke inherent creativity and cultivate optimism, self-esteem and significant inner strength.
In her
New Year, Fresh Start
article, published in the Huffington Post, January 2014, Betsy details some exercises that can help you co-ordinate your balance, ease tension more fully and experience 3-dimensional breathing.
Read article…
Breathing Co-ordination
How to find your optimal breath. Do you forget to breathe? Or do you experience your breath as shallow or limited. Learn simple and powerful breathing exercises that allow your lungs to fill with fresh oxygen as your ribs move on your sternum and your spine, nourishing your whole body. This optimal breath leads to a deep connection to your voice.
Stress Management with Somatic Experiencing
How to find more peace in your life. Do you experience symptoms associated with high stress levels, like physical or mental dis-ease, anxiety or fatigue. Overwhelming life experiences can slow us down or bring our creative growth to a halt. Learn to track your inner sensations, promote self-regulation in your nervous system and inhabit your body with safety, skill and comfort. Cultivate the resiliency to bounce back from the profound effects of stress. This can lead to an open heart and an expansive awareness of yourself and your environment.
During this workshop you will learn how to change inefficient habits so that you can move with ease and speak with confidence. Simple tools, explorations and exercises help you explore your acting work, improve presence and vocal production, reduce performance anxiety and stress and initiate healing and self-growth.
Betsy discussing her Alexander Technique class at Boston University College of Fine Arts. The Alexander Technique is a component of The Actor's Secret.

Who is the workshop for?
Everyone is welcome, from those wishing to improve their self confidence and stress management skills to those in the areas of performance and public presentation; presenters, public speakers, actors, singers and performers.
Musicians please bring your instruments, actors and speakers a piece of text.
Workshop Format:
The format for learning will be a mixture of lecture, video material and experiential activities.
The Actor's Secret workshop includes hands-on guidance, as well as personal body/mind exercises and explorations.
Each day there will be 2 hours of individual work where participants will be working on their own under Betsy's supervision. For this reason the number of places at the workshop is strictly limited.
"[The Actor's Secret] skillfully blends three disciplines in laying out a path to enhanced wellbeing and professional efficacy: the Alexander Technique, the focus of which, simplistically stated, is body alignment, Breathing Coordination and Somatic Experiencing, which involves working through traumatic experiences to restore and enhance physical and mental health. … Polatin delves deeply beyond the familiar jargon of 'vulnerability' and 'being in the moment' with elaborate explanations of and methods of achieving these essential states. … The approach set forth in The Actor's Secret is in my opinion the most comprehensive, straight forward, non-mystical and therefore, most likely to produce good results. … The book is extremely well presented."
Gordon Osmond, award-winning playwright, BookPleasures.com
Workshop Trainer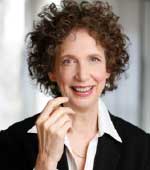 Betsy Polatin
BA, MFA, SEP

Alexander Technique Teacher
Website

Betsy Polatin, a movement specialist, has a BA in Dance and an MFA in Theatre Education. She is currently a Master Lecturer at Boston University's College of Fine Arts, teaching the Alexander Technique. As a certified teacher, her extensive postgraduate studies include Alexander Technique in relationship to: health, breath, dynamics of movement, acting, voice plus Somatic Experiencing. Her background includes forty years of movement education and performance as well as training in yoga, meditation, natural foods and the healing arts. She is a Somatic Experiencing Practitioner and assists in Dr. Peter Levine's Master Classes.

Some of her teaching experience includes; Berklee College of Music, Muscular Therapy Institute, Tanglewood Summer Program and Opera Institute of Boston. She has taught internationally in the United States, India, Japan and Korea - presenting Master Classes for the Pittsburgh Symphony Orchestra, Saint Francis Friary, Children's Hospital, Boston Ballet, Sports Medicine Clinics, Cambridge Choir of England, Northeastern Society for Group Psychotherapy and the American Red Cross.

Betsy's work is greatly influenced by Carl Stough's breathing co-ordination principles and the teachings of spiritual and meditation masters. She maintains a private practice in Brookline, MA.
Currently no workshops planned. Let us know if you are interested in future workshops by this trainer