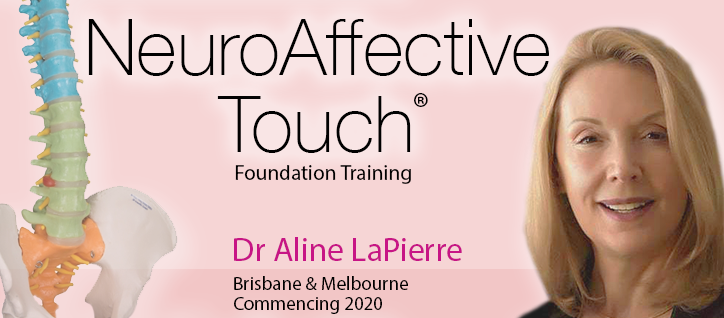 Renegotiating Developmental and Relational Trauma
Touch is at the foundation of our relational experience. Scientific evidence has shown that attuned, caring touch is critically important for normal brain development as well as for healthy emotional and cognitive maturation.
NeuroAffective Touch® is a professional somatic training that introduces psychotherapists and bodyworkers to the use of touch as a vital bridge to body-mind integration. The training addresses attachment, emotional, and relational deficits that cannot be reached by verbal means alone. NATouch techniques can be implemented with a client being either seated or lying on a table.


NeuroAffective Touch® was created by Dr. Aline LaPierre, clinician, author, teacher, and Vice President of the United States Association for Body Psychotherapy (USABP).
How do you quiet down the frightened animal inside of you? The answer to that is probably in the same way that you quiet down babies. You quiet them by holding and touching them, by being very much in tune with them, by feeding and rocking them, and by very gradual exposure to trying new things.
A Polyvagal-Informed Model
NeuroAffective Touch® is a polyvagal-informed model that uses intentional mindful touch to bring the unconscious memories held in the body into conscious awareness. Working with the polyvagal nervous system, NATouch™ helps establish a new somatic foundation from which to rework trauma-based unconscious behavioral responses and rebuild self-awareness and identity.
Have you been thinking about making
a change in your practice?
Integrating the body, brain, and nervous system with traditional psychotherapy is now at the forefront of clinical advances for healing attachment wounds and early developmental deficits. Experience how including the body and the therapeutic use of touch can enhance your practice and your perspective as a clinician.
NeuroAffective Touch® Foundation Training

NATouch™ Learning Objectives
To enhance your clinical outcomes by integrating body and mind in the resolution of attachment trauma and emotional/relational deficits.
Develop the key somatic and bodywork skills necessary for working with attachment deficits
Access pre-verbal and non-verbal states
Move beyond the traditional psychodynamic understanding of identity as residing in the mind by working simultaneously top-down with the mind and bottom-up with the body
Use neuroception, interoception, and proprioception to work with implicit procedural memory and resolve dissociative states
Teach clients practical self-care touch exercises to stabilise their nervous system
Those who do not intend to use bodywork or touch within their practice will learn how to teach their clients interventions that connect and resource them in the body.
When there are no words, when words are not enough
or when words get in the way…..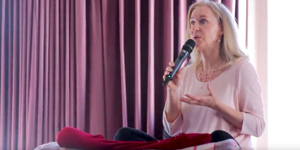 Cellular Imprinting
"Literally my cells started to change. They felt like clear bubbles. I stayed in that state to feel it, to take on that new imprint."
NeuroAffective Touch® works with early somatic deficits by communicating directly with the body to nurture clients at the non-verbal level where they received their first imprints. Attuned, resonant touch helps address the three essential developmental states necessary for emotional well-being:
"I exist"
"I am loved"
"My needs are important"
In cases of early emotional and relational trauma, the therapeutic use of touch establishes a non-verbal bottom-up foundation of SAFETY, TRUST, and CARE from which a new mindful top-down narrative can emerge.
NATouch™ Curriculum Overview
The training includes a focus on personal psychobiological awareness to help practitioners develop an embodied presence that heightens their capacity for sensory attunement and resonance in their clinical work.
The curriculum is comprised of five parts, covered in two 6-day modules:

1. Healing Our Deepest Core – Nurturing Infant States
2. Touching the Emotional Body for Nervous System Regulation
3. Emergence and the Growth of Self
4. Re-negotiating Hypervigilance
5. Restoring Connection with the Developmental Blueprint
Experiential Exercises – table or chair ?
Experiential practice will be in dyads with Aline and teaching assistants available to support each student's learning needs and answer queries.
For each practice participants may choose to work on either a chair or a table. A "chair corner" will be provided with an assigned assistant to show how to adapt the work for working in chairs. Ideal for those who cannot work on tables due to licence/association requirements or for clients who prefer to sit in a chair rather than lie on a table.
Tuition Fees & Enrolment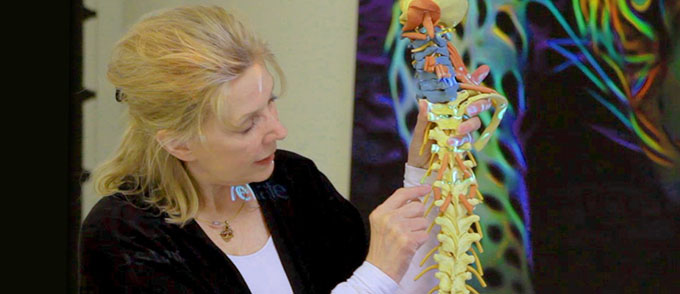 What does the tuition fee cover?
attendance at two 6-day modules
a comprehensive training manual printed in black & white and a pdf of the coloured version
access to the power point presentation slides
lunch
morning and afternoon tea
plus some bonus materials that are exclusive to Australia !
Nurture To Heal™ Therapeutic Pillows – a set of three
Training Videos (lectures and demos) – five years access of online access
Dates, Location & Cost
Neuro Affective Touch Foundation Training
This is a two module program with attendance required at both modules.
Super Early Bird
enrol by 18 September, 2020
$4,800
Early Bird
enrol by 18 November, 2020
$4,950
Standard
enrol by 27 February, 2021
$5,100
Flexible payment plans are available - $77 admin fee applies.
BRISBANE
Module 1: 2 Mar - 7 Mar, 2021
Module 2: September 2021 (TBA)
MELBOURNE
Module 1: 11 Mar - 16 Mar, 2021
Module 2: September 2021 (TBA)
Nurture To Heal™ Therapeutic Pillows - set of 3
Training Videos - free online access for 5 years
Lunch - provided for all 6 days
Who May Benefit?
The NeuroAffective Touch® Training welcomes health professionals from a wide variety of backgrounds within the mental health, somatic and bodywork fields including: psychotherapists, psychologists, psychiatrists, social workers, counsellors, bodyworkers, massage and somatic therapists, art, movement or breath therapists, nurses, health practitioners and coaches.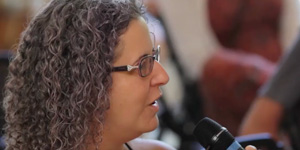 Integration
"I'm taking away the integration of body, mind, heart, spirit. As a psychotherapist, it's the last piece I needed to bring it all together."
This training will be valuable to those who wish to integrate body and mind to assist in the resolution of emotional trauma and relational deficits. Learn to use body-mind collaborative languaging to cognitively integrate changes in bodily states and assist your clients in connecting non-verbal states to verbal narratives.
Talk Therapists progressively build their confidence in integrating bodywork and body-focused interventions in their clinical practice.
Bodyworkers and body-centred practitioners expand their awareness of psychological developmental aspects.
Applicants should have a professional qualification in a health-related field and have either an active therapeutic practice or a workplace setting where they intend to use NA Touch beyond their personal process.
Upon registering, please use the application form to describe your professional background. All applications will be reviewed as it is our goal to provide a safe and proficient learning environment for all participants by having an awareness of each individual's professional experience.
IMPORTANT: Scope of Practice
The NeuroAffective Touch® Foundation Training is not a stand alone approach or system that provides a qualifications for psychotherapy or bodywork. Where applicable you are responsible for ensuring that you have the necessary certification or license to do psychotherapy or bodywork in conjunction with NeuroAffective Touch® within your professional practice.
Continuing Professional Development (CPD)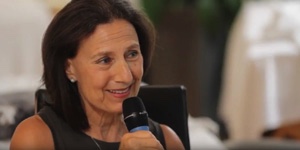 Healing Journey
"I got an amazing level of healing and I'm excited about incorporating it into my work and life. I'm on a journey. Thank you!"
For attendance at each 6-day module an Attendance Confirmation is provided for 36 hours of professional development. Participants must have paid a tuition fee, signed in, attended the entire seminar, completed an evaluation and signed out in order to receive a CPD certificate.
CPD requirements vary across Professional Associations. Please contact your Association for specific requirements.
Upon completion of both NATouch™ modules a participant will receive a Certificate of Completion for the NeuroAffective Touch Foundation Training.
Support & FAQ
If you have a question that requires immediate assistance, first check our FAQs. All Frequently Asked Questions are listed with a detailed answer.

If your question has not been answered please email info@seaustralia.com.au Please allow up to seven business days for a response.
TRAINER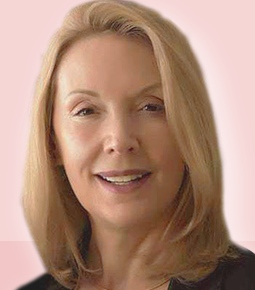 Dr. Aline LaPierre
Website
Dr. Aline LaPierre is the creator of NeuroAffective Touch® and director of The NeuroAffective Touch® Institute. She teaches NeuroAffective Touch®, a body-focused and neurologically informed psychotherapy that uses somatic therapy and body-centred approaches as vital psychobiological interventions.
Aline is passionate about exploring how body and mind work together and reflect one another. She has been actively involved in the field of somatic psychology and body psychotherapy for over 35 years, and specialises in the integration of body-based approaches with relational psychodynamic psychotherapy and energy approaches.

Dr. Aline LaPierre is past faculty in the somatic doctoral program at Santa Barbara Graduate Institute (2000-2010), a clinician, author, artist, consultant, speaker, and teacher. She is currently Vice-President of the United Sates Association of Body Psychotherapy (USABP) and Deputy Editor of the International Body Psychotherapy Journal (IBPJ).

In the field of somatics, she has studied Somatic Experiencing® (SE™), Postural Integration, Cranio-Sacral Therapy (CST), Reichian Therapies, Bodynamics Analysis, Continuum, BodyMind Centering (BMC), and EMDR.

In the field of psychotherapy, Dr. Aline LaPierre is a graduate of Pacifica Graduate Institute which intimately connected her with Jungian and Archetypal psychologies, and of The New Center for Psychoanalysis (NCP) focusing on the full range of psychoanalytic evolution from Object Relations to Relational and Inter-Subjective approaches. She was a member of the Allan Schore Affective Neuroscience study group for several years and maintains a private practice in Brentwood~West Los Angeles.

Dr. Aline LaPierre is a Marriage and Family Therapist, California License 31838. Her current interests include developing NeuroAffective Touch® programs for couples and families.

Books and Publications
In addition to a variety of papers published in the International Journal of Body Psychotherapy, the USA Body Psychotherapy Journal, the Journal of the American Psychological Association and the Hakomi Journal, Aline has also written two e-books:

Healing Touch: Honoring the Somatic Dimension of Psyche 
Touch and Sexual Healing: Touch as the Primary Element of Sensual and Erotic Expression. 

Dr. Aline LaPierre is also the co-author with Dr. Laurence Heller of the bestselling Healing Developmental Trauma: How Trauma Affects Self-Regulation, Self-Image, and the Capacity for Relationship; a groundbreaking book in developmental psychology now available in 12 languages. 
IMPORTANT:
The NeuroAffective Touch® Institute is neither a regulatory nor licensing organisation and therefore cannot certify, license, or otherwise bestow the legal authorisation to practice as a mental health or bodywork professional. Please contact your federal, state, or local agencies and/or licensing boards that govern mental health or bodywork professionals in your geographical region for more information. The NeuroAffective Touch® Institute reserves the right to approve or deny any application to any training or membership, revoke approval at any time, and approve or deny the participation of any person, at its sole discretion, with or without cause, and in accordance with its policies and the law.