Anthony Twig Wheeler SEP, Educator, Applied Human Ecologist and Cultural Animator presents a two day experiential workshop for practicing your lines within an Somatic Experiencing Session.
Participating in the SE training provides a fundamental opportunity to expand our ability to work with distressed clients. This two day experiential workshop will enhance your therapeutic verbal skills and help you to find exactly the right words to use in sessions by specifically studying and practicing "the SE Language" in a fun and informative way.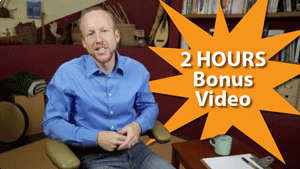 BONUS MATERIAL
Aimed at increasing the depth of the workshop's content by starting with a shared knowledge of some language skills, included in the cost are two hours of pre-workshop video material.
Here is Twig introducing the workshop…

For those of you who have attended the Melbourne and Brisbane trainings – look closely and see if you can spot a couple of people you know, they have recently enjoyed Twig's contribution.
"If you want to go on an adventure, TWIG's workshop is a must!!"
– Terri Kawasjee, SEP
"Fun, refreshing and empowering!!!" – Leticia Torres
Building Fluency in the SE Language

A workshop to enhance skills for successful communication in SE sessions.
This workshop will help you decide which lines to use, plus the when, why and how, of delivering them appropriately to your clients in varied situations; from Social Engagement to Fight, Flight and Freeze. The focus will include:
Joining and Mirroring so that clients feel more implicit neuroception of safety from us rather than challenge from our questions.
Listening and Empathising so we're not just anticipating our next request but actually responding to what is actually being said.
Tone and Tempo to be able to talk with people who are influenced by different sub-systems of the autonomic nervous system.
Relaxing Control so we don't miss the opportunity for something unexpected to happen.
Who is this Workshop For?:
This workshop is open to both SE practitioners and SE Training participants. The required pre-requisite is completion of at least the first module of the SE Professional Training.

Workshop Format:
Theory of the SE Language
When and when not to ask certain questions, how to structure questions to facilitate participation and attention and how to deliver your interventions to maximise curiosity and engagement.
Moving Inside an Experience:
The steps to drawing a person's attention inside a clinically relevant aspect of SIBAM. When do you ask "can you feel that in your body?" or "what do you see now?" (and when you don't).
Phase Appropriate Language:
Facilitating participation with and movement through ANS phases, from freeze to self-protection to deactivation.
The Importance of Mitigation:
How to "titrate down" your questions or requests into acceptable doses by utilising differences of quantity.
The Art of Redirecting Attention:
The Aikido of SE: How to swing into the Inner/ Healing Vortex when someone is stuck in the Outer/ Trauma Vortex.
The Power of Prosody:
How tone, pitch, timing and other nuances of voice delivery all support an SE session.
Framing the Question:
Promoting maximum empowerment for your clients by asking questions that invite autonomy and self-direction.
Specific Lines and Classic SE Phrases:
When to use them and when not to use them.
Language and Safety:
A review of some important theory about the role of language in the human species; its role in signaling safety and various concerns about language in therapy.
Practicing Our Lines
We will use original games that are both easy and fun to help expand your ability to communicate in the SE style. Practice specific lines for common choice points in sessions including: Inviting Orientation; Entering the Body, Re-Orientation, Priming Pendulation, Pausing the Story, Returning to the Story and Deactivation. In this relaxed learning environment you will gain a deeper understanding of the SE language "from the inside out."
These activities will reinforce the SE theory by focusing on:
Spontaneity:
The key to helping clients be free to "allow themselves", is to show them what this is like by you being free in your sessions.
Building Momentum:
Applying the full value of titration by finding the right level to start with and progressively adding more challenge as success builds.
Rhythm and Pattern:
Successful sessions have a rhythm. If you can learn to move at the proper pace for each client your sessions will become more fluid.
Prosody and Conveyance:
Tone of voice, strength of words, postural choice and more "hidden" forms of communication are important. We will play with all of these aspects.
This is an unique opportunity for an in-depth study of the SE language to dramatically improve your communication skills!
Workshop Information:
Professional Development Hours
A Certificate of Attendance is provided for 12 hours of professional development. Continuing Professional Development (CPD) requirements vary across Professional Associations. Please contact your Association for specific requirements.
"I believe effective learning should be easy, accessible and fun and it felt like these were the foundations for Twig's course. He absolutely provides an environment where learning becomes more of a transmission or download. His facilitation skills are impeccable."
Miles, NSW
"Twig is a Master at bringing heavy content, fine tuned expertise, creativity and fun together in a workshop that I would happily attend over and over. Thank you."
Debra, VIC
"The SE language workshop with twig was an excellent mix of some new se concepts, great theory and practical ideas, and fun experiential exercises to help learn the material. It was well worth the time and money."
Noel, VIC
Twig is a fantastic, gifted and engaging presenter. Twigs point of difference is his use of humour and his acting talent, his passion and enthusiasm for SE, and his human-ness. Twig knows his SE material so well and teaches it in a way that clarity builds. So many dimensions of learning were available, very articulate, clear and delivered to various learning styles. I loved this training and am appreciative that we've had this learning opportunity."
Idi, WA
"Great workshop! The most fun training I have ever been to! Got so interested I went and did six months of comedy improv training in my own city. It's been inspirational and life-changing. Thanks twig for pushing the envelope again."
– Wanda Brothers, SEP
"With playful precision, Twig has a way of helping us deepen our understanding of the SE material. His improv games invite us to apply the material in a creative way…..a truly different way of learning that involves collaboration and play. I would take this class again, as much for the enjoyment of the experience, as to continue to deepened my SE skill set. Go Twig Go!" – Carla Becker, SEP
"Twig's workshop reinforced the attentive part of myself, and helped be more naturally interested in my client. It's been over a year since the class and as I feel more connected with my clients through I'm still reminded regularly of how valuable the exercises were. Twig is a brilliant, uplifting, respectful teacher who makes emotional safety the number one priority in this class. If you are a therapist and you think it's important to be able to resonate with clients, but improv seems daunting in a guaranteed safe environment, you may want to look at that, lol!" – Rick Hupp, SEP
"Twig uses some basic improv theatre structures to deepen the understanding of SE in a fun, disarming way. While it is fun, it is a masterful way to translate some of the foundational aspects of SE in a thorough, comprehensive and very well organized manner. After over 3 decades of practicing as a therapist and a number of years training in SE, I found Twig's work very useful in enlivening my clinical work." – Jean Esther, SEP
"Enjoyable, engaging, and deeply moving, Twig runs workshops in a way all his own. I was surprised how thoroughly novel the synthesis of theory I studied in SE trainings became in his drawings and explanations. Twig is onto a "pedagogy" of SE for therapists. Rich material to consider; brilliant application of theory to the experience between therapist and client, and of improv activities to the work of the therapist. Try it. You will undoubtedly find yourself a better therapist thanks to Twig's thoughtful exercises and their translation to the work of the SE therapist. Twig is a treasure." – Rabbi Arielle Hanien, SEP
"I loved the workshop. The invitation to interact with the SE material in a playful , creative, spontaneous way brought out parts of us we don't necessarily lead with.. It broadened my own repertoire of how to use mySelf in my work and how to model the kind of outside- the- box interventions one might use to keep things moving along in a therapy that has begun to spin it's wheels. Great to know there are ways to wake things up – and to be awakened myself in this workshop! Love the playing part which has never been a strong suit for me – there was lots of room, and permission to be as engaged as we each felt like being at any given moment. Twig is a wonderfully engaged, quick-thinking teacher who models "possibility." A breath of very fresh air!" – Lois Bass, SEP
"It was fun, invigorating and I would love to do more, such good in depth work on how to meet clients where they are at, framed with such fun games an awesome container." – Jeremy Hulley, SEP
"Twig is a great teacher with a lot of knowledge, it was a fun and inspiring weekend! A clever way to learn SE speak!"– Dr. Shirley Impellizzeri, SEP
BRISBANE
Building Fluency in the SE Language
Date:
Tuesday 9th - Wednesday 10th May 2017
Time:
Registration: 9.15am Class: 9:30am - 5:30pm
Cost:
Payment plans available. Contact Tracey for details of accommodation and optional lunch.
$500
Included:
Morning and Afternoon Tea
Trainer:
Anthony Twig Wheeler
Venue:
Mercy Place - Bardon
SE WORKSHOP PRESENTER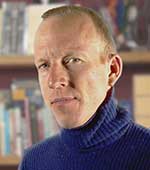 Twig Wheeler
SEP

Applied Human Ecologist and Cultural Animator
Website

Anthony "Twig" Wheeler, SEP, Applied Human Ecologist and Cultural Animator, is an internationally recognised Somatic Experiencing® practitioner, consultant and educator known for his creative ability to help therapists understand the psycho-biological underpinnings of trauma and well-being.

As a senior SE® training assistant Twig has helped graduate hundreds of SE practitioners and has facilitated the introduction of SE to helping care professionals on four continents.

Over the last ten years Twig has created several internationally successful workshops relevant to bodyworkers, therapists, doctors, nurses and teachers who are exploring the psycho-biological literature and somatic therapies, particularly as exemplified by Peter Levine's Somatic Experiencing®.

One of Twig's specialities is his animated presentations on Stephen Porges's Polyvagal Theory and the subsequent scientific and therapeutic re-evaluation of the organisation and importance of the autonomic nervous system. Though recognised as being uniquely important by therapists world-wide, this theory is often thought of as difficult to understand by those unfamiliar with psycho-biology and evolutionary theory. Twig's background as an Applied Human Ecologist gives him the generalist lens necessary to help non-scientifically oriented helping professionals grasp the value of this transformative theory.

Additionally Twig has taken an active role in translating the science of traumatology to the general public: from war-affected communities in Central Africa to parent groups, domestic violence shelters and theatre going audiences in the US, Canada and Brazil. It is Twig's ability to make complex ideas accessible to both lay and professional audiences that give his presentations a unique flavour of usefulness and ease.

Twig recognises that truly systemic change, for individuals and society alike, will require a dramatic reduction in accumulated stress. Knowing how the psycho-biology of trauma behaves in the nervous system and how helping professionals can best put that knowledge to use is something that Twig is keen to share with you.