An Integrative Approach to the Prevention and Resolution of Trauma
Somatic Experiencing® developed by Peter A. Levine Ph.D., is the naturalistic approach to the healing, resolution and prevention of trauma. Supported by cutting-edge neuroscience, this revolutionary method is based upon the realisation that human beings have an innate ability, if given the right support, to help overcome and heal the symptoms of PTSD, chronic stress and other trauma-related ailments. Somatic Experiencing® is a profoundly effective method of gently addressing trauma to help an individual return to a state of balance, relaxation and wholeness in the aftermath of violence, fear, rage, helplessness, loss and other extreme experiences.
Some of our current participants talk about the SE Professional Training…

Topics Covered on the Introduction Day:
This 1 day introduction includes some of the basic elements of this effective approach to trauma resolution:
• The basic neurobiological underpinnings of traumatic activation
• How and why the body-memory both holds and releases 'the story'
• Courting the instinctual brain: how to facilitate the release of habituated flight/flight/freeze patterns using somatically-based interventions
• Beginning SE practical skills of tracking sensations and pendulation
Composed of lecture, demonstration and experiential exercises.
Who is the workshop for?
The workshop is designed for professionals from a wide variety of backgrounds who wish to enhance their skills when working with traumatised adults and children. It is appropriate for mental and physical health professionals, social workers, body-workers, teachers, medical personnel, clergy and other allied professions in the health and healing field.
The Somatic Experiencing Professional Training Program
taught worldwide, provides healing professionals with a comprehensive, clinical understanding of our biological capacity to heal trauma and the skills necessary to facilitate the natural process.
If you are interested in becoming a Somatic Experiencing Practitioner, subscribe to the quarterly SE Newsletter to be kept informed of the next SE Professional Training dates within Australia.
Those who attend the Introduction To Somatic Experiencing seminar as a stand alone event will receive a $80 tuition credit towards enrolment within the next SE Professional Training program that is held in Australia.
** This offer does not apply to those who received the combined event discount when enrolling concurrently in both a SE Introduction Day and a SE workshop.
An information pack will be provided once full payment is received for the workshop.
Professional Development Hours
A Certificate of Attendance is provided for 6 hours of professional development. Continuing Professional Development (CPD) requirements vary across Professional Associations. Please contact your Association for specific requirements.
AUCKLAND
Introduction to Somatic Experiencing
Date:
Thursday 9th March 2017
Time:
Registration - 9.30am     Start - 10.00am     End - 5.30pm
Cost:
Early Bird Fee - $180 (NZD) (if paid in full by 13th February 2017)
Standard Fee - $195 (NZD)
Morning and Afternoon Tea
Trainer:
Maggie Kline
Venue:
St Columba Centre, 40 Vermont St, Ponsonby, Auckland 1011
TRAINER

Ariel Giarretto
MS, LMFT, CMT, SEP

Body-Oriented Psychotherapist and Trauma Specialist

Ariel is a body-oriented psychotherapist and trauma specialist with a particular focus on repairing developmental trauma and attachment wounds. Trained in a wide variety of somatic therapies, her work is primarily informed by Somatic Experiencing® (SE). She is a senior faculty member at Peter Levine's Somatic Experiencing Trauma Institute and helps develop curriculum and specialty classes based on trauma treatment.

In 2005, motivated by the tsunami in Asia, she and 3 other colleagues developed a short-term trauma relief and first aid program for natural disaster survivors. It has since been successfully used in Thailand, New Orleans, and most recently in China, Japan and Haiti.

For 11 years she was on staff at the Esalen Institute in Big Sur, CA as a workshop and group leader, a private somatic therapist and a member of the bodywork and massage crew. Trained as a First Responder, Ariel was part of an emergency medical response team in the Ventana Wilderness.

Ariel has presented numerous seminars to the Trauma Center and Emergency Room staff at Santa Rosa Memorial Hospital in California, focusing on secondary traumatisation as well as patient trauma prevention.

She has also completed special training with Ray Castellino in pre-natal and birth therapy and has been a homebirth advocate, a "doula" and childbirth educator. She has a practice outside of San Francisco and frequently utilises therapeutic touch and SE bodywork in her sessions.

TRAINER

Ariel Giarretto
LMFT, SEP, CMT

Body-Oriented Psychotherapist and Trauma Specialist

Ariel Giarretto, LMFT, SEP, CMT has been working in the world of body-oriented trauma healing for 20 years. She is senior faculty for Peter Levine's Somatic Experiencing Trauma Institute where she teaches trainings to professionals world-wide. She has been involved in the world of conscious sexuality and tantric practices since working at the Esalen Institute throughout the 90's, and studied with Carolyn and Charles Muir, Margo Anand, Jack Rosenberg (Author of Total Orgasm) Paul Carter and dozens of somatic teachers. She is a certified Somatic Sex Educator, a former doula and has a private practice specializing in sexuality, early attachment and prenatal trauma. She is active in many sex-positive communities that meet regularly to explore and discuss non-traditional relationships, including polyamory; safe, consensual sex; jealousy and open, transparent communication. Ariel is passionate about supporting people in finding both ease and ecstasy in their bodies, sexuality and relationships.
TRAINER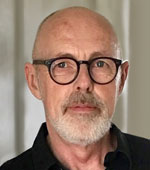 Berns Galloway
M.Ed, CCC, SEP

Mental Health Therapist and Certified Canadian Counsellor

Berns's first professional incarnation was as an elementary teacher in New Brunswick and Northwest Territories, Canada. After 12 years of being in front of the classroom his focus shifted to psychotherapeutic group work. He studied various humanistic approaches and bodywork at PD Seminars, then earned a Masters degree from the University of Victoria in 1995. He has worked as a mental health therapist for a non-profit community agency, providing short term therapy to adults, training and supervising volunteers, and supervising graduate students. Berns also has a private practice.

Somatic Experiencing entered his life in 2000 and has since been a major focus in his professional orientation. He completed the SE Touch Training for Psychotherapists and finds that incorporating SE bodywork/touch has deepened his experience and strengthened the impact of the therapeutic process.

Early in this learning process Berns was privileged to be part of a gifted training team working with First Nations peoples on Vancouver Island. "The depth of the trauma and commitment to change foreshadowed the transformation through the healing process. I am grateful and humbled to have witnessed this. They reinforced how organic somatic work is, the power of connection, and the necessity of embodying the full range of life's energy. Collaboration and connection is key. We are not meant to go-it alone."

Berns continues to marvel at, and be awed by, the continuous richness Somatic Experiencing offers...
TRAINER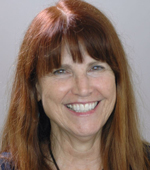 Maggie Kline
MS, MFT, SEP

SETI Senior Faculty, Marriage and Family Therapist and School Psychologist

Maggie Kline has been a licensed marriage, family and child therapist for over 25 years and is a retired school psychologist from LBUSD. Her background is in humanistic, family systems and Gestalt psychology with additional training in various body-based psychotherapies, including EMDR, Bodynamics plus Postural Integration. She uses Somatic Experiencing (SE) extensively with individuals, couples, children and teens to prevent and heal P.T.S.D. due to its unparallel effectiveness. Maggie integrates SE with dream work and art when working with adults and also adds play therapy and games when working with children.

She is a senior SE instructor for the Somatic Experiencing Trauma Institute and teaches in the U.S., Europe, Asia, South America and Australia. Maggie presents workshops that include the basic SE training program as well as specialised courses for parents, school districts and professionals who work with children. Maggie also led the first team of volunteers to use SE in Thailand after the Southeast Asian Tsunami of 2004 and helped to provide trauma disaster relief after the China earthquake.

Maggie assisted Dr. Peter Levine in developing the Sounds True audio programs for healing childhood and sexual trauma. She is the co-author with Dr. Peter Levine of It Won't Hurt Forever--Guiding Your Child through Trauma (Mothering Magazine, Jan-Feb 2002), Trauma through a Child's Eyes--Awakening the Ordinary Miracle of Healing and Trauma Proofing Your Kids—A Parents' Guide to Instilling Confidence, Joy and Resilience.